Name
Barbara Taramasso
About
I am a jewel designer since the early '90. The items I create come up from a desire of uniqueness, from my passion in architecture and sculpture.
Every time and every society has always represented Itself through jewels which had an important social role, contributing to define power, mightiness, mysticism and even self perception. The jewel stands also for self affirmation within the society.
I like to create items with a definite physical presence. In fact my favorite material is silver, as it's a strong metal which becomes ductile through hard work.
Starting from plate and wire, you end up with a geometric but rounded shape. All the process leads to unique and irreproducible objects, therefore I do not mass produce anything and no two pieces are the same.
you can find me
http://www.flickr.com/photos/barbara-taramasso/
F.B. page
https://www.facebook.com/#!/BarbaraTaramassoContemporaryJewellery
shop online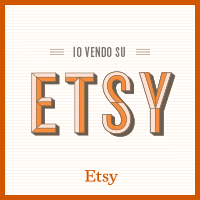 https://www.etsy.com/it/shop/BarbaraTaramasso?ref=hdr_shop_menu